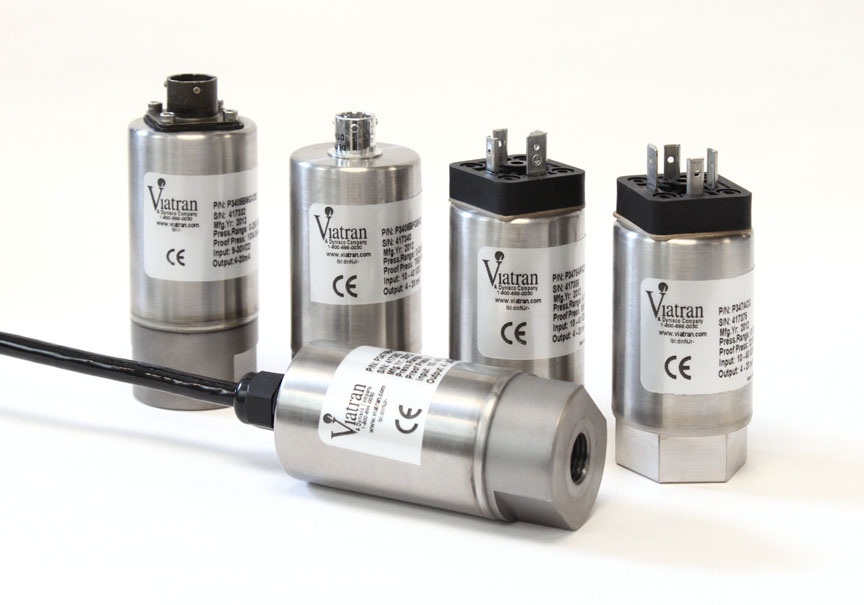 Standard Duty Pressure Transmitters
Standard duty pressure transmitters are the most common since they are designed to fit the broadest set of applications where high accuracy is not a requirement. They can used in a variety of industries including aerospace, automotive, mining, etc. The are available in multiple outputs to meet your plant requirements. Not sure what you need, click on Product Selector to find the right pressure transmitter for your application.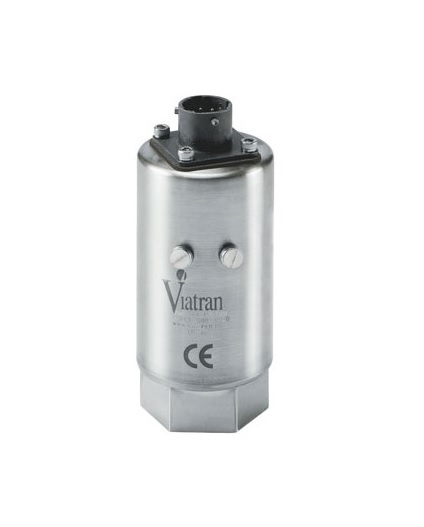 High Accuracy Pressure Transducers
Most pressure transducers feature an accuracy of 0.25% of full scale or higher. High stability and high accuracy pressure transducers range from 0.1% and lower depending on the Viatran model. Sometimes the high accuracy is fixed; and in other cases, high accuracy is optional. Although more expensive than standard duty pressure transmitters, they may be the only option if high precision is required.

Flush Mount Pressure Transducers
With flush diaphragm pressure transducers, the diaphragm is flush to the process. This eliminates a cavity above the diaphragm that could collect fluid matter from the process. In certain applications, this may be very desirable. Those applications include monitoring the pressure of foods or liquids that have very high viscosity.

Differential Pressure Transmitters
Differential pressure transmitters measure the difference between two or more pressures introduced as inputs to the sensing unit such measuring the pressure drop across an oil filter. Differential pressure is also used to measure flow or level in pressurized vessels.

Severe Duty Pressure Transducers
Severe Duty pressure transducers feature a much more rugged enclosure than other transducers. They are designed to accommodate heavy industrial environments. Viatrans severe duty pressure transmitters work in the most harsh and corrosive environments imaginable.

Submersible Pressure Transmitters
Viatran submersible pressure transmitters are perfectly suitable for water and wastewater applications that require a robust pressure transducer that can be submerged and still provide you with the necessary reading to keep your plant operational. We offer several pressure transmitters that work in the most hostile media.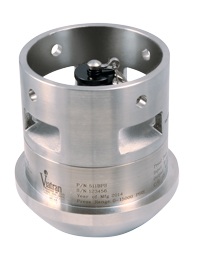 Specialty Pressure Devices
Viatran offers a variety of pressure transducers with special features. Some transmitters offer extremely high PSI and are shock and vibration resistant. We also feature a wireless option that is excellent for the oil & gas industry. Of special note is our Hammer Union pressure transmitter.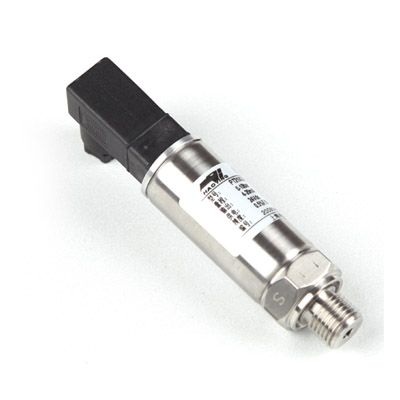 OEM and Large Quantity
Pressure Transducer Series M210B, 0,25% accuracy, range 2000 bar gauge, 0-5, 0-10 V, 4.20 mA output, 10-30 Vdc power supply, port G 1/4 ", Mini DIN43650A.
Packaging 10 pcs € 58,00 each